icon Mechanical Provides Nearly 950 Backpacks for Twigs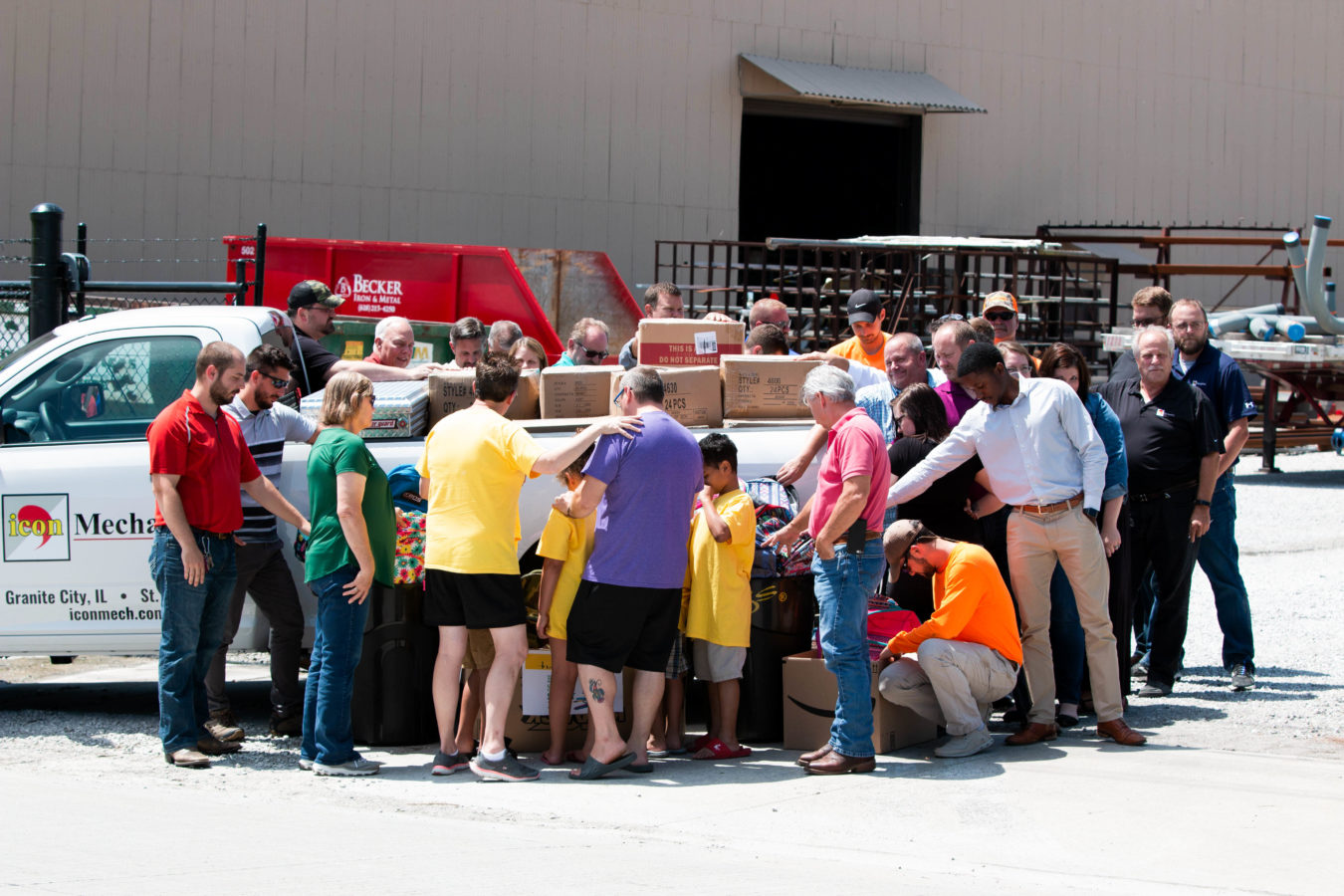 GRANITE CITY, IL [August 1, 2018] — Wednesday afternoon, the icon Mechanical team shared a truck-load-sized donation of nearly 950 backpacks and various school supplies with Granite City's Twigs program. With the Twigs Back-to-School-BBQ & School Supply Giveaway event taking place this Saturday, the donation couldn't have come at a better time.
"When we found out the huge need for backpacks this year, I knew our team would take on this challenge whole-heartedly," said Melissa Bednarz, icon's Director of Marketing & Public Relations. "I am completely humbled by the tremendous response of our employees, their families and even a few of our vendors."
Over the past several years, icon has participated in various Twigs-related events, including yearly school supply drives, volunteering during the group's daily summer lunch program and helping out throughout the year. Recognizing the great need of the program, icon selected Twigs as its 2018 Charity of Choice.
"The game-changer this summer will be the nearly 950 backpacks that icon collected for us," said Lisa Jones Guilliams, Twigs Founder/Chief Dreamer. The backpacks, along with matching bags of school supplies, will be given out at our end of summer family event. The smiles are contagious! It takes all of us to make a difference in the lives of children and families in our community."
Since January, icon employees have played a big part in several Twigs events, including: Lunch with the Easter Bunny (large donations of bicycles, helmets and thousands of candy-filled eggs), the Free Summer Lunch Program (gathering donations and also providing volunteers to serve lunch), and now the Back to School efforts. After summer programs conclude, the group's focus will shift to the food assistance programs throughout the fall school semester as well as the upcoming Christmas event.
Granite City's Twigs program was launched in 2011. The non-profit organization offers both a summer lunch program and school-year pack-a-sack programs in multiple communities in Illinois. The group's mission is to help the communities they serve grow strong, healthy children by eliminating hunger and to raise awareness about the widespread problem of childhood hunger.

"Twigs could not be changing the lives of children in so many communities if it weren't for the big hearts of our 600+ volunteers and community partners like icon Mechanical, said Guilliams. "Through their generosity, we will hand out over 115,000 lunches this summer." For more information on how you too can help Twigs, please visit twigsforkids.com.