icon's Eye to the Future: Family Fun Day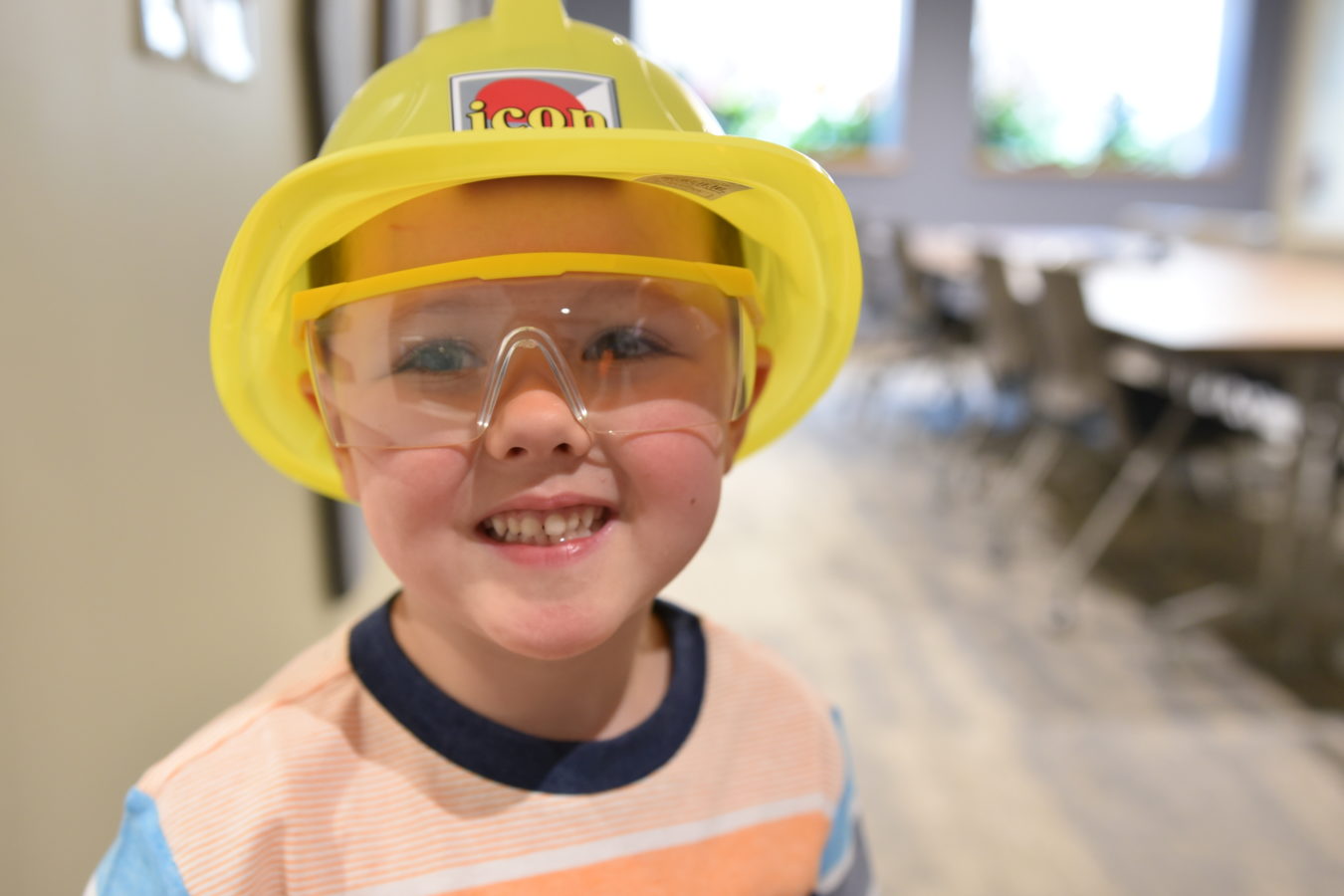 On Saturday, June 16th, icon Mechanical hosted its first-ever "Family Fun Day" at its facility in Granite City, IL.  Not only was there barbecue, sidewalk chalk and a racecar, but this day also included tours of fabrication shops, warehouses and the community garden that icon sponsors for its Granite City neighbors.
Most importantly, this day provided an eye into the future.
The pitter-patter of little feet were heard, and a sea of kid-sized safety glasses and hard hats could be seen traveling icon's facilities during this family-friendly event. "The purpose was to let all our employees—office and field—bring their families to see where we work and what we do," said Steve Faust, icon's Director of Business Development and Diversity Coordinator.
"This was a great opportunity to introduce our youngest generation to the trades. We had the little ones running bridge cranes, operating welding positioners…seeing how we make pipe sections and ductwork." This may have been the first year for the family-friendly event, but it will not be the last.
"She talked all the way home about how she moved big pipes today just like her Daddy does," said Matt B. speaking of his daughter Abbi (Age 5). "Now every day when I get home from work she asks me how many pieces of pipe I moved today and if I had as much fun as she did. It's pretty cool to know she's excited about the work her Daddy does every day."
icon Mechanical is a full-service mechanical engineering and construction contractor founded in 1995, whose client base includes BJC, Monsanto, US Steel and Pfizer. The company makes extensive use of advanced design and manufacturing technology, applying unmatched customer service and a thoughtful engineering approach to the most complex design-build and design-assist projects.