Success Isn't Made, It's Engineered
Our goal at icon is to provide all mechanical engineering necessary to fully and completely design all systems. We implement leading edge mechanical engineering and design technology that improves productivity both in the design/coordination. as well as in field.
All projects are drawn using 3-D CAD software and BIM Modeling. This aids in the coordination process, reduces field conflicts, and expedites installation. Any changes are made and coordinated by engineers in the office, not by the trades and not in the field.
Flexibility / Adaptability

As project requirements change during the course of design and construction, icon Mechanical will quickly find and present a solution. We will come to your office and work with your schedule.

Design Narrative

We provide a design narrative that clearly outlines the building and process requirements to ensure all Owner deliverables are understood and guarantee Owner satisfaction upon completion of the project.

Speed to Market

In today's fast-pace construction market, there is no time to waste doing anything twice. This is why we spend hours coordinating in the office, so there is no lost time in the field.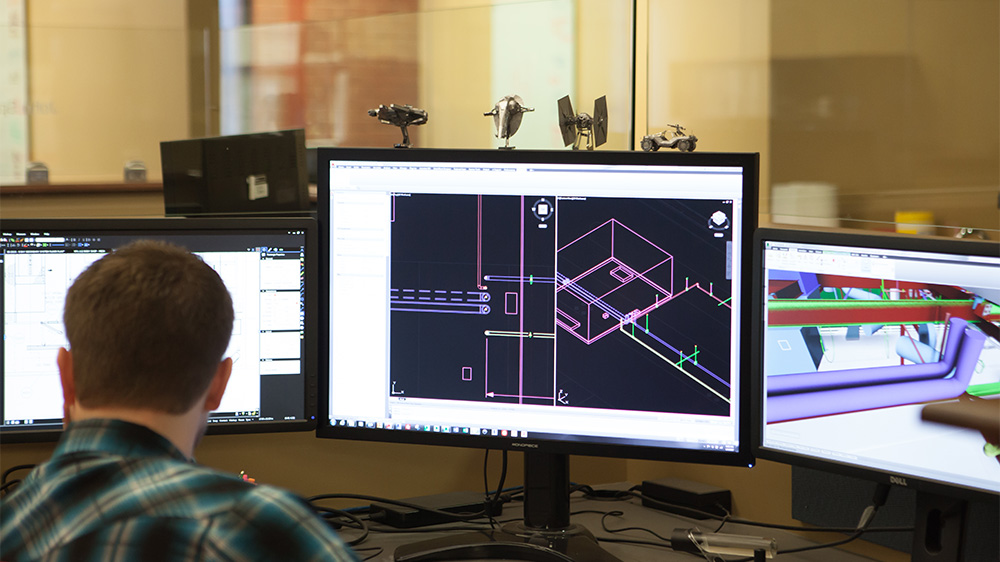 MEP
FP Coordination
Coordination drawings that overlay work from all trades to ensure work is designed and installed without interference or field adjustment.
icon will take the lead role in the design coordination to guarantee seamless field operations.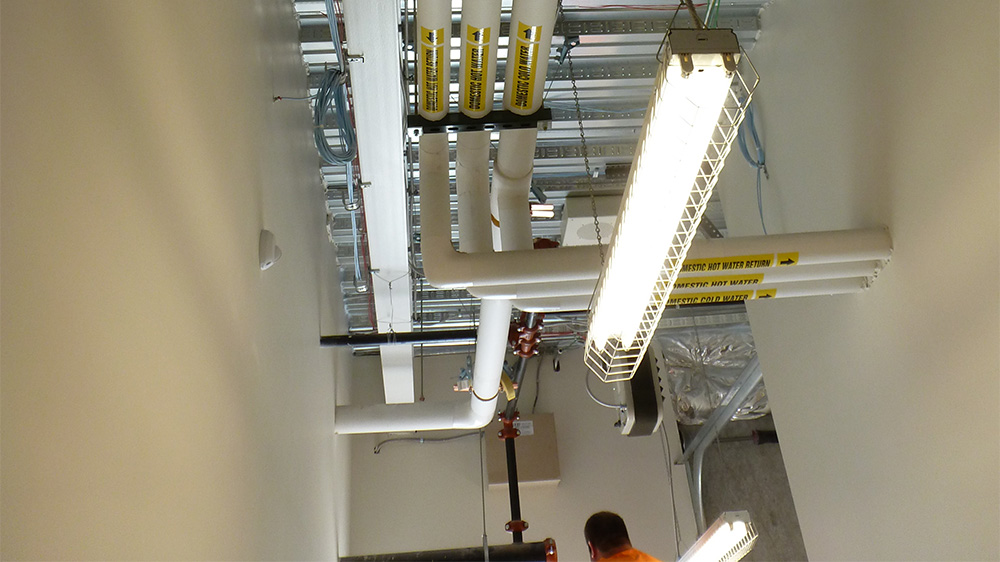 Sustainability
Our designs have not done their job if they are not sustainable once they are operational in the field. This focus on sustainability gives clients a return on their investment that lasts the life of the system.
We have LEED Accredited engineers on staff who understand the unique requirements of the LEED process and have successfully completed certified projects. Of the top 10 LEED certified projects in the St. Louis area, icon has designed and built (4) of them.
Commissioning Experience: icon Mechanical has served as commissioning agent for multiple Design/Build and plan and spec construction projects and worked closely with the Owner's commissioning agent on all LEED certified projects.